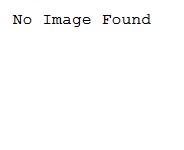 The KELRAE FARM MARKET is OPEN on Tuesdays & Thursdays from 9-6 plus Saturdays from 9-1230. Come on in and treat yourself to a Joysicles gourmet popsicle! Try some of the other Partner Producers items we are featuring in the Farm Market!

Want to add a KelRae Farm item to your food hub order? Just follow the parking signs and note our posted COVID guidelines. Thank you for your patience and understanding.

The KELRAE FARM FOOD HUB is here to stay! This is a long term investment by KelRae Farm to offer the KelRae Farm Food Hub and the access to many Partner Producers by convenient, safe online shopping. While some farm markets turned to temporary online or pre-orders due to COVID, the KelRae Farm Food Hub was in the works long before COVID and will be here long after. The Food Hub is staying in our community as a service to shoppers and producers alike. Thank you for your support!

Follow us on Facebook and Instagram to learn more about our Partner Producers! read more...